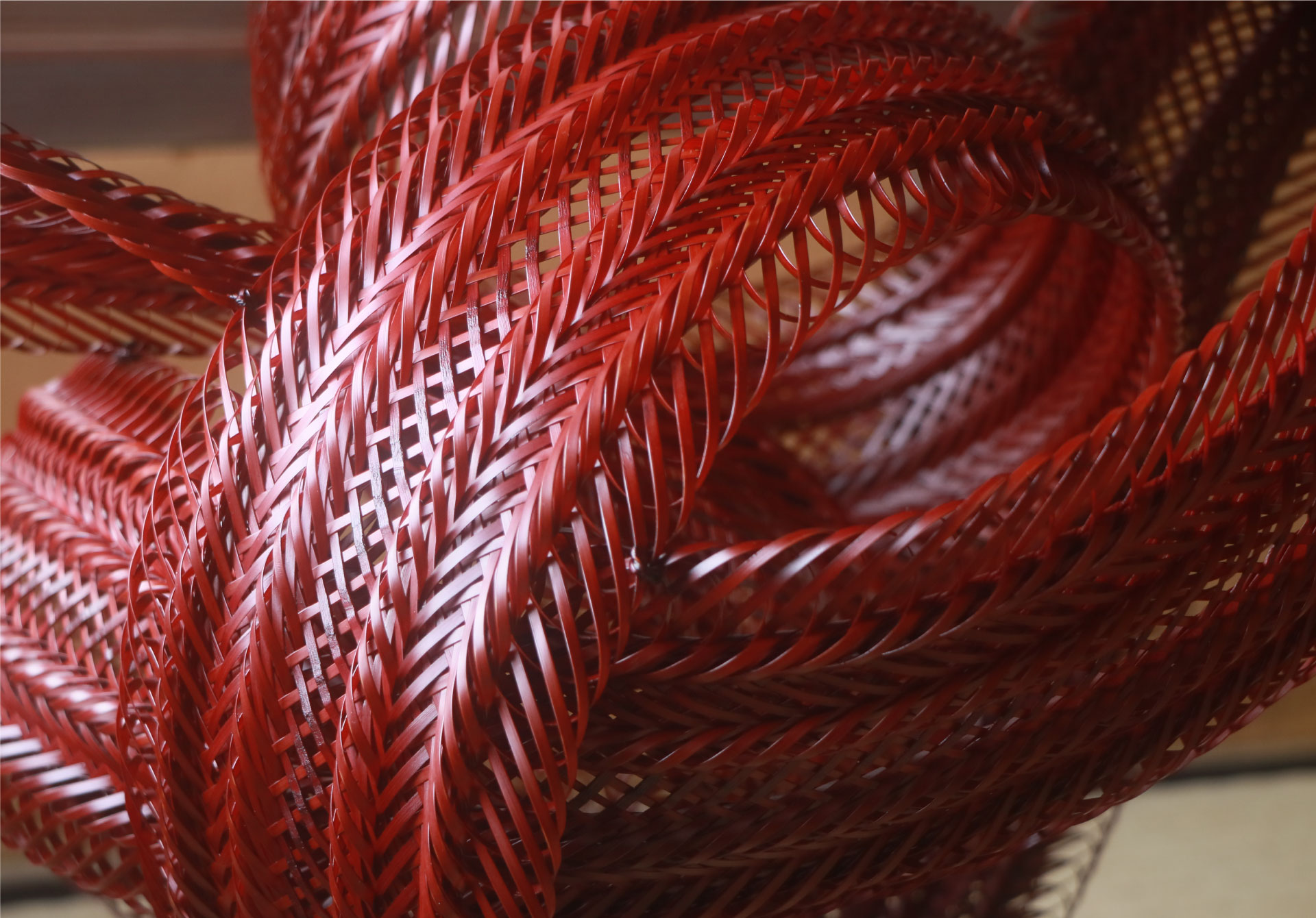 Oitaエコメッセージアート展
Oita Eco Message Art Exhibition
Oitaエコメッセージアート展に
竹藝家 中臣一が参加しております。
是非お立ち寄りください。
iichiko総合文化センター
12/10〜19
10:00〜18:00
ーーーーーーーーーーーーーーーーーーーーーーー
一見すると竹に見えないけれど
竹でしか作りえないもの
驚きと不思議さがあり
美しい
そういうものを目指しています
竹の顔はイロイロです
竹工芸の良いところは
身近な自然から素材が手に入ること
特別な道具が必要ないこと
誰でも簡単に始められること
しかし奥の深い世界です
環境に優しいから竹の世界を選んだわけではないのですが
結果的にそうなりました
手間暇をかけ
工夫を重ね
退屈せずに
長く続けられる仕事
手仕事の醍醐味です
むさぼらない
欲張り過ぎない
ほどほどに
急がない
肩肘張らない
声高に叫ばない
それが環境にも心にもやさしい気がします
ーーーーーーーーーーーーーーーーーーーーーーーー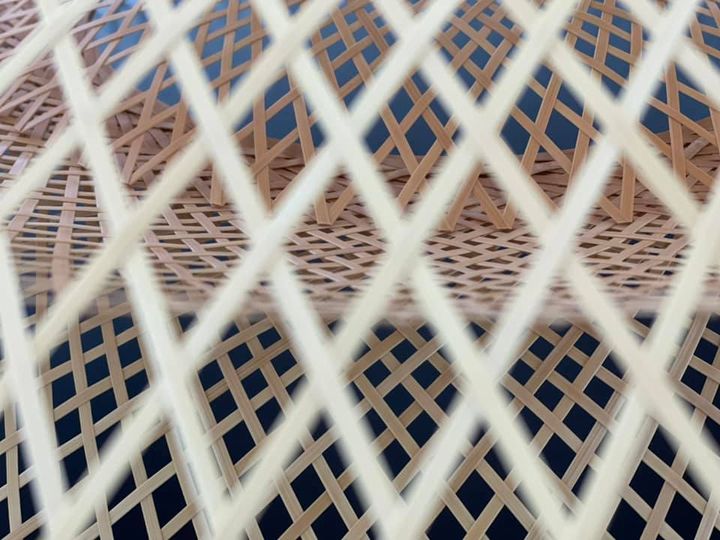 Bamboo Artist Nakatomi is participating in the Oita Eco Message Art Exhibition.
Please come and see his works.
iichiko Sogo Bunka Center
Dec. 10 - 19
10:00 - 18:00
Here is a message from Mr. Nakatomi for this exhibition.
ーーーーーーーーーー
At first glance, it doesn't look like bamboo, but can only be made with bamboo.
There is surprise and wonder.
and beautiful.
That's what we're aiming for.
Bamboo has many faces.
The good thing about bamboo craftsmanship is
You can get the materials from the nature around you.
No special tools are needed.
It is easy for anyone to start.
However, it is a very deep world.
I didn't choose the world of bamboo crafting because it is environmentally friendly.
But that's how it turned out.
It takes a lot of time and effort
With a lot of ingenuity
Without boredom
A job that can be continued for a long time
It's the best part of handwork.
Don't devour.
Don't be too greedy
Take things in moderation
No hurry
Not too elbow deep
Don't shout too loudly
I think that's easy on the environment and the mind.
I think that's good for the environment and my heart.
竹藝家 中臣一 1日限定の展示販売
Hajime Nakatomi's works will be on display on December 4th
大分県別府市にある人気旅館、山田別荘様にて
竹藝家 中臣一 
一日限定、貴重な作品の展示販売をしております。
15:00〜中臣一を交えたその他のアーティストと
アーティストトークも開催されます。 
入場料は無料です。
なかなか手元には作品が残らない、
中臣一氏の作品をご覧になれます貴重な機会です。
お近くの方はぜひお立ち寄りくださいませ。
中臣氏は在廊しております。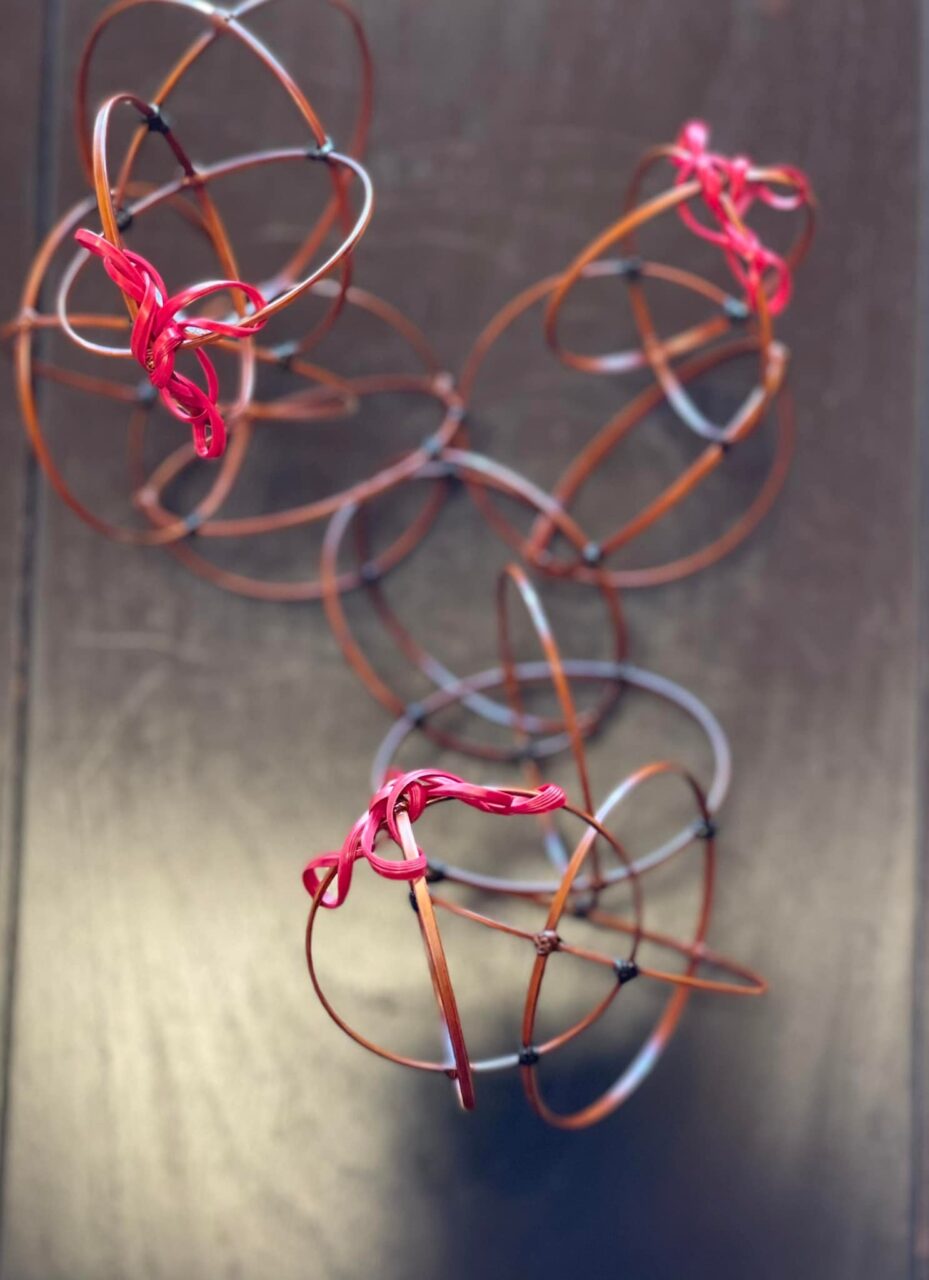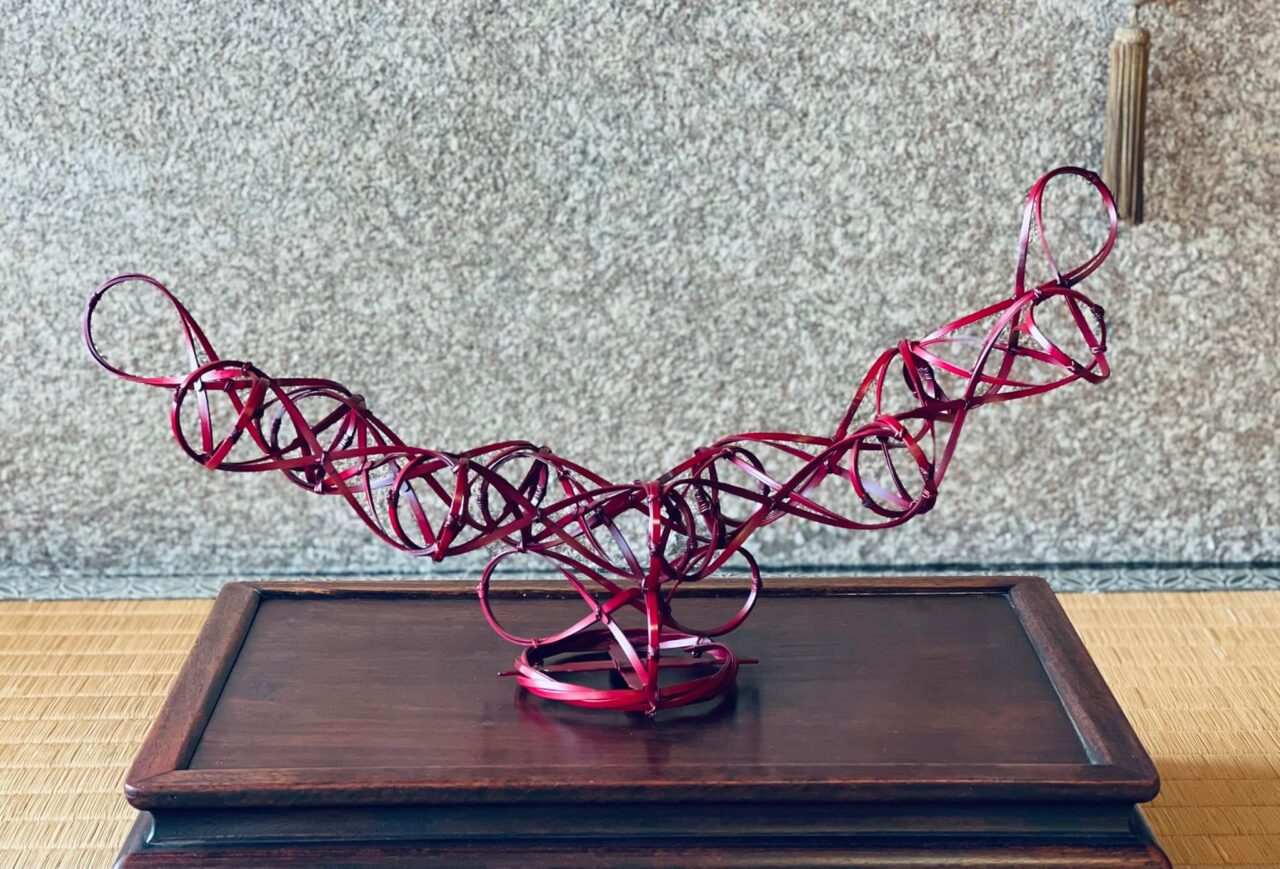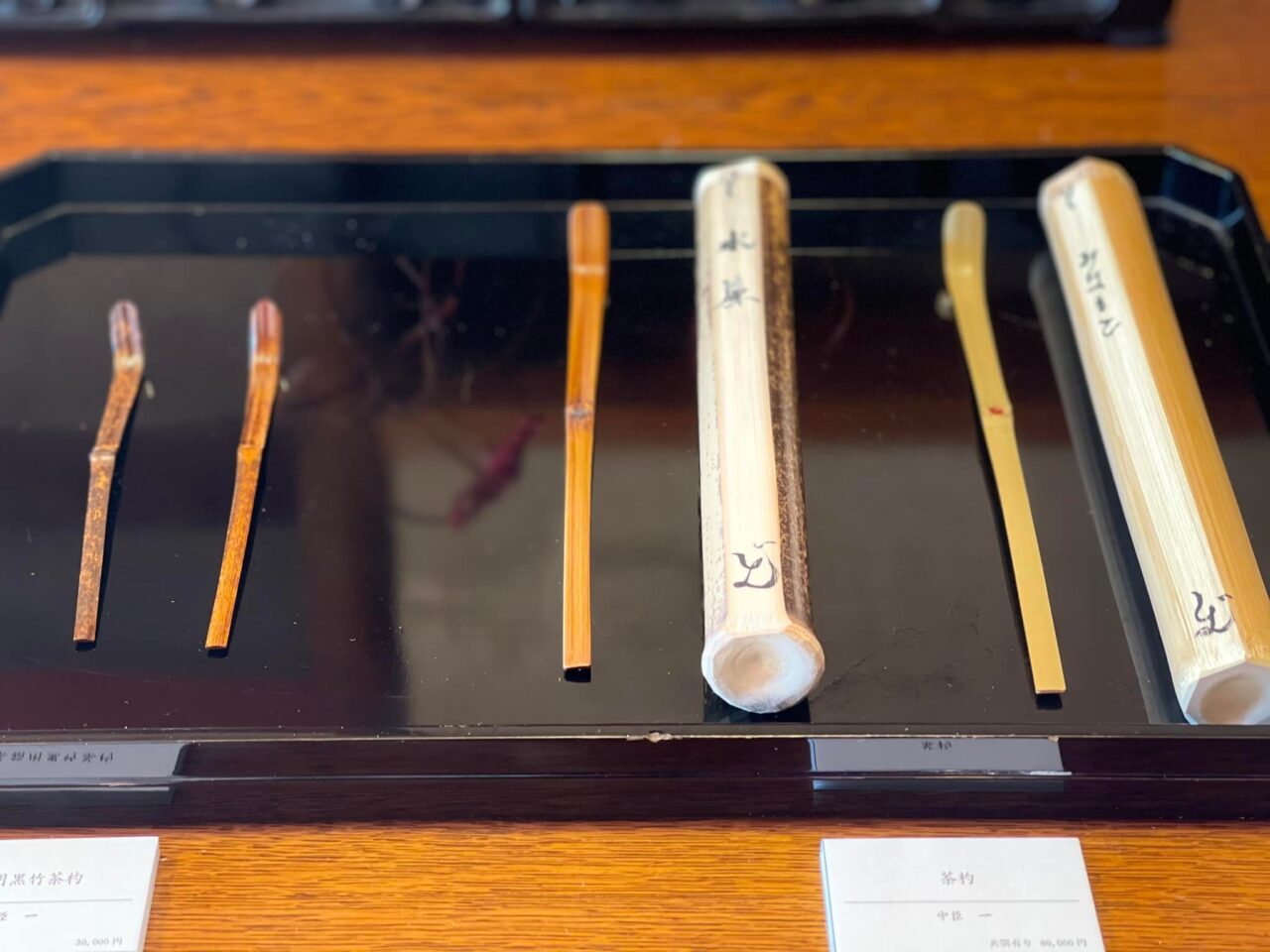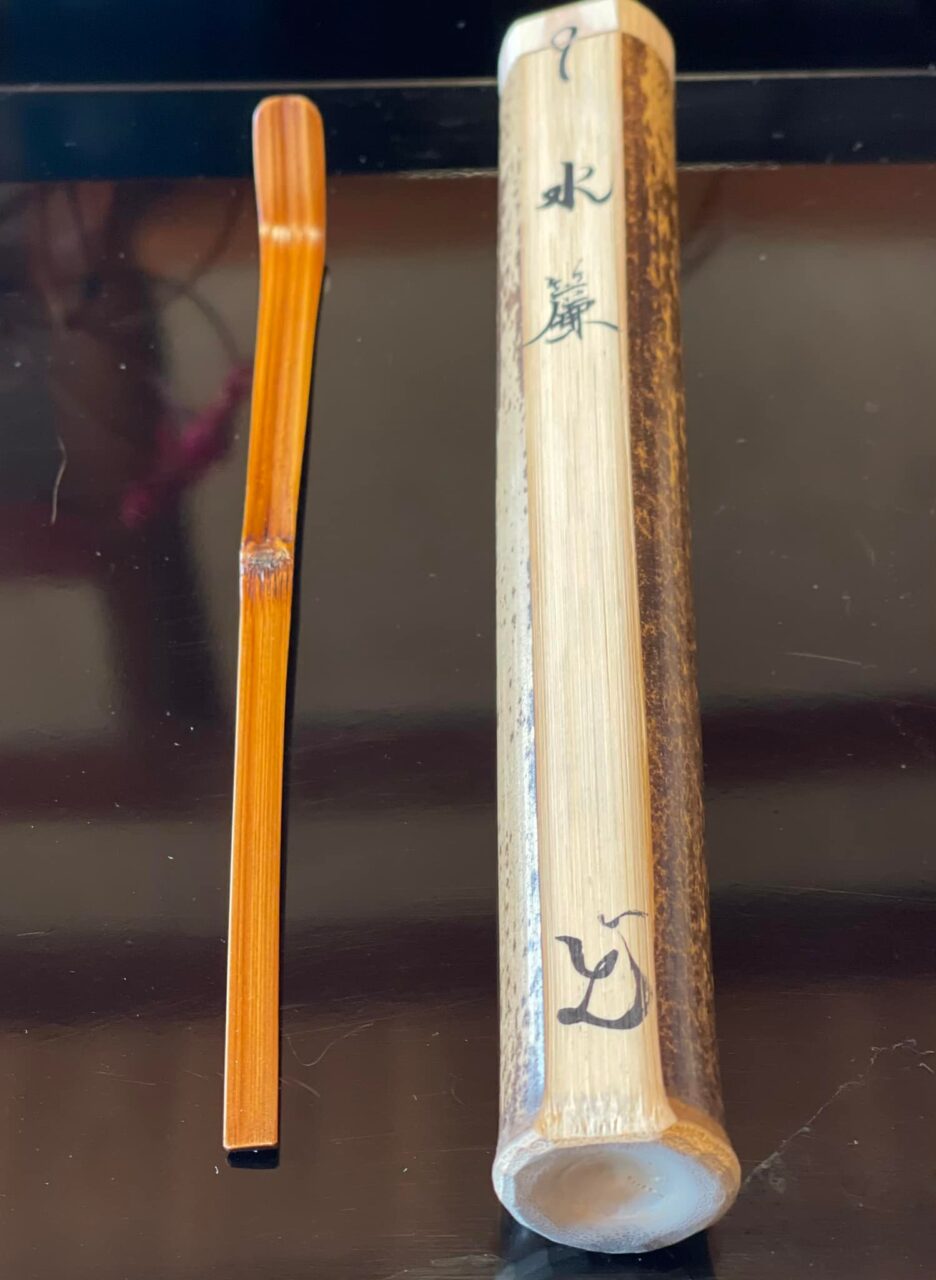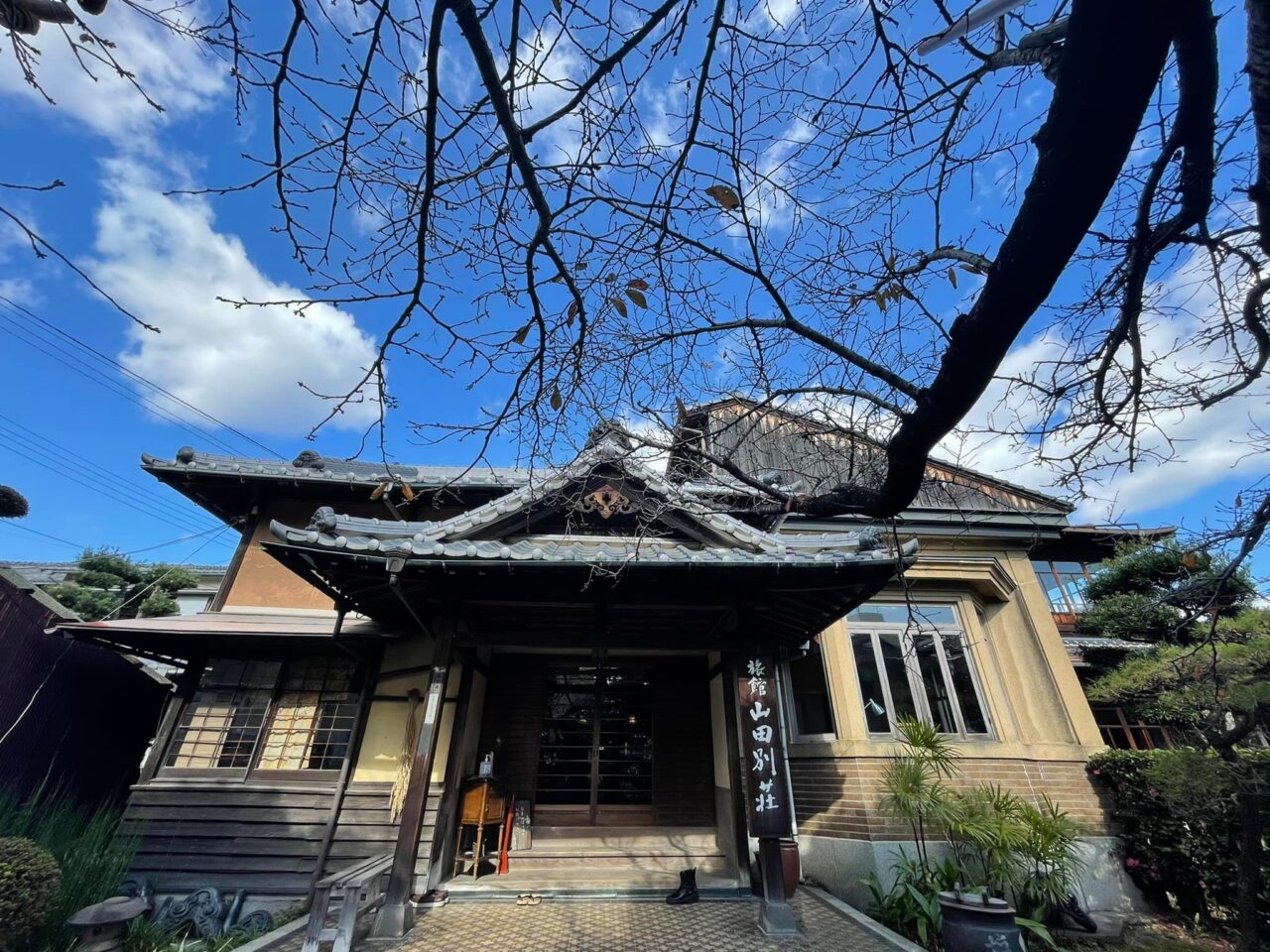 The works of the bamboo artist Hajime Nakatomi will be on display at Yamada Villa in Beppu City, Oita Prefecture for one day only on 4 December.
Nakatomii will also be giving a talk from 15:00.
Admission to both events are free.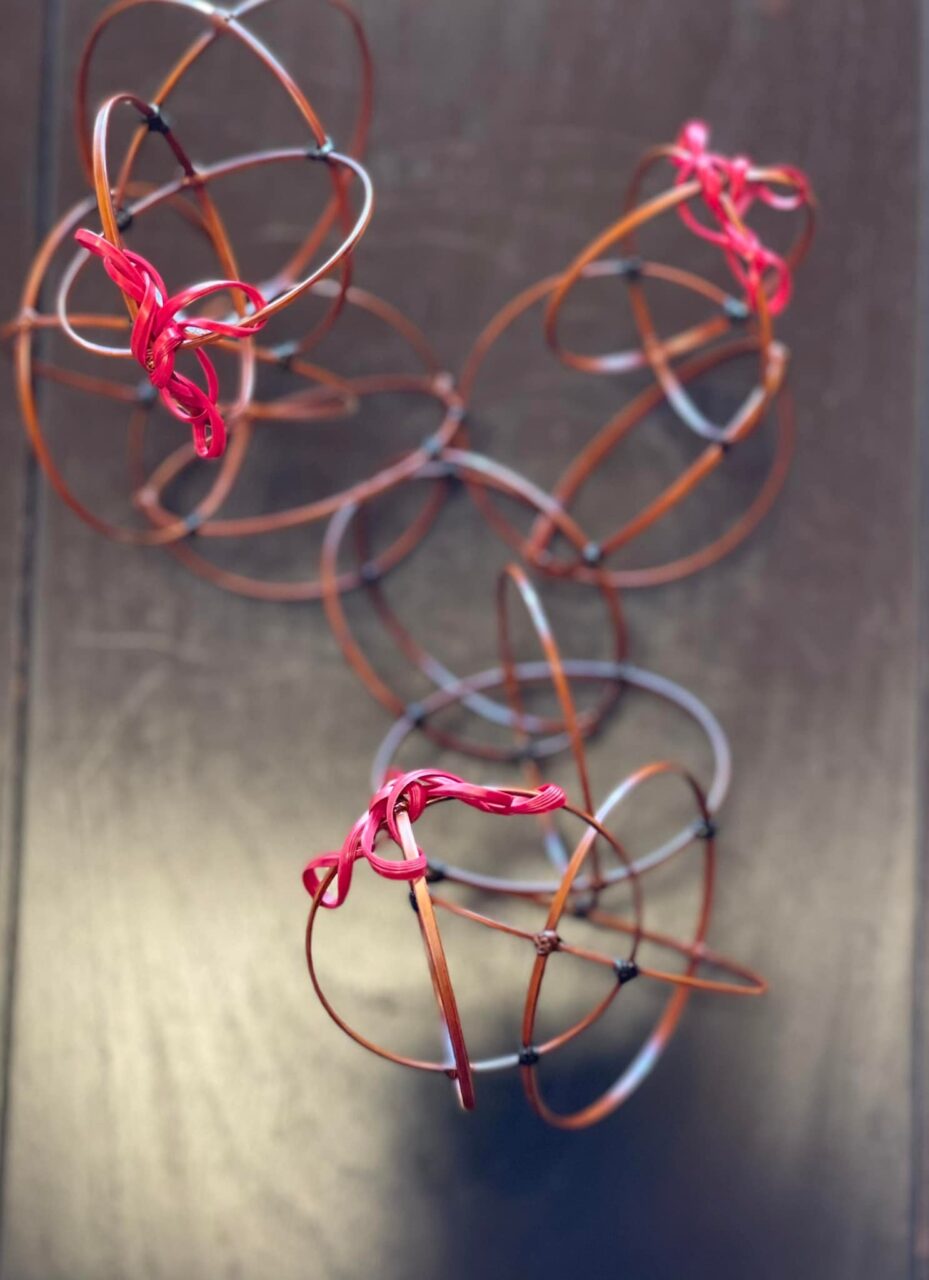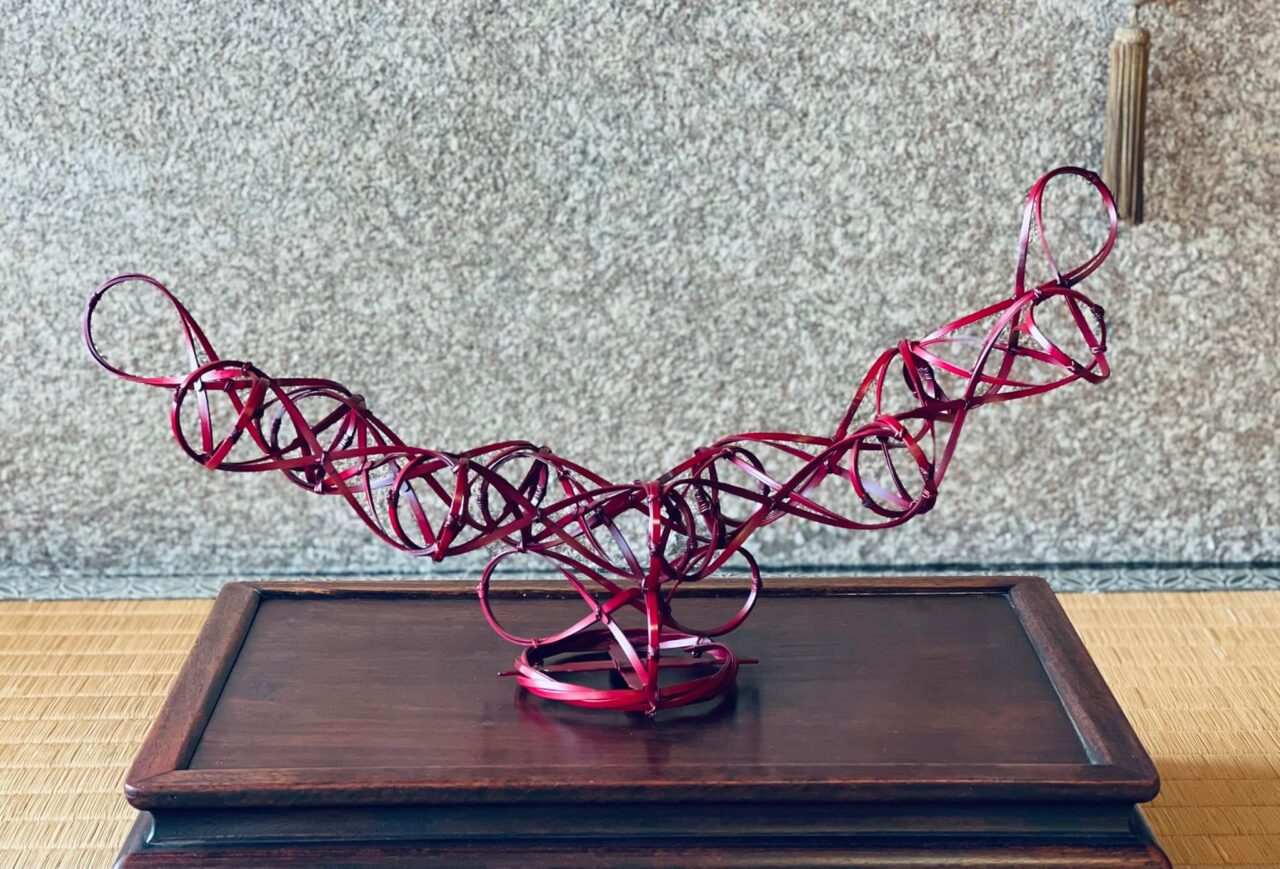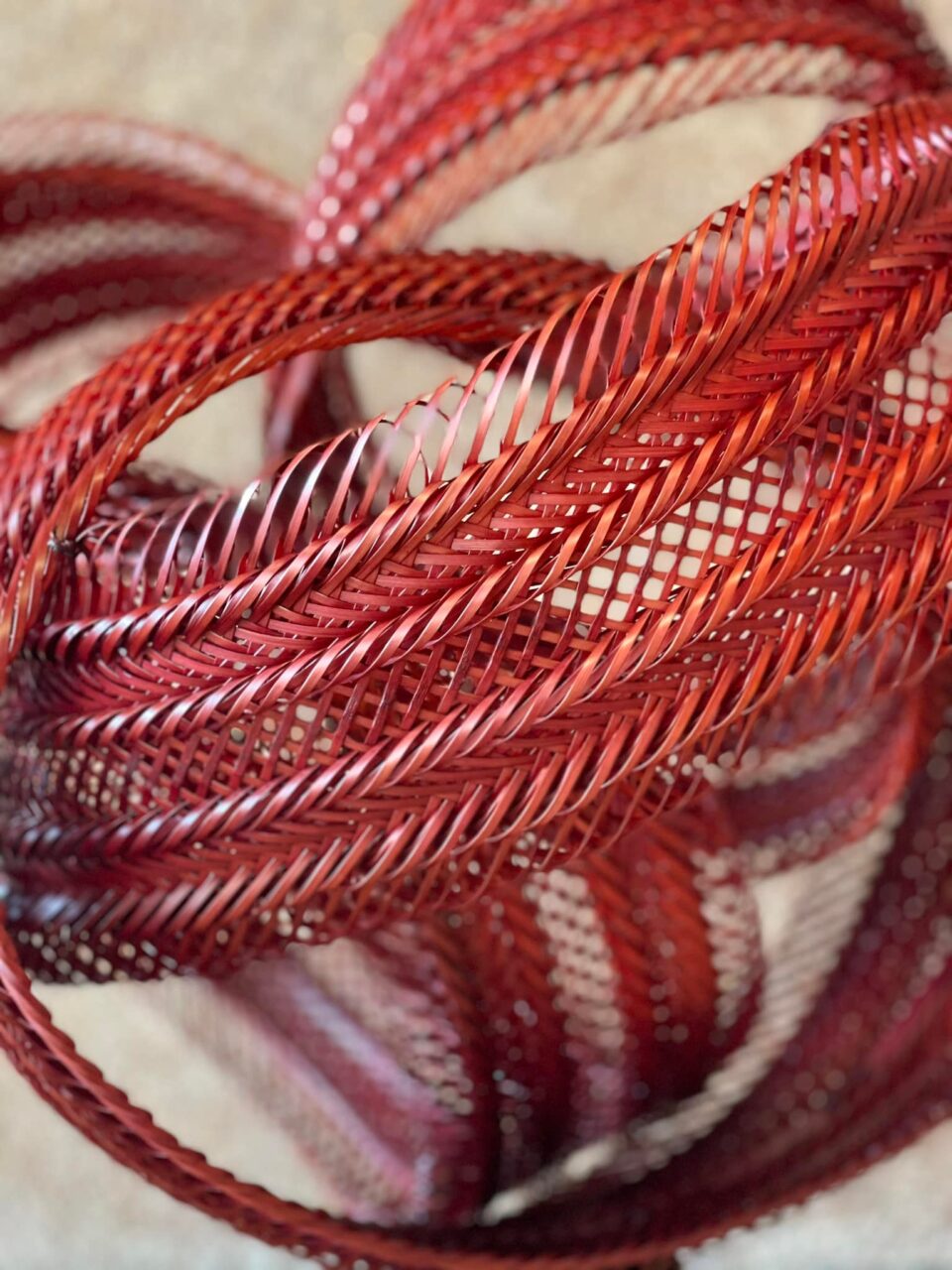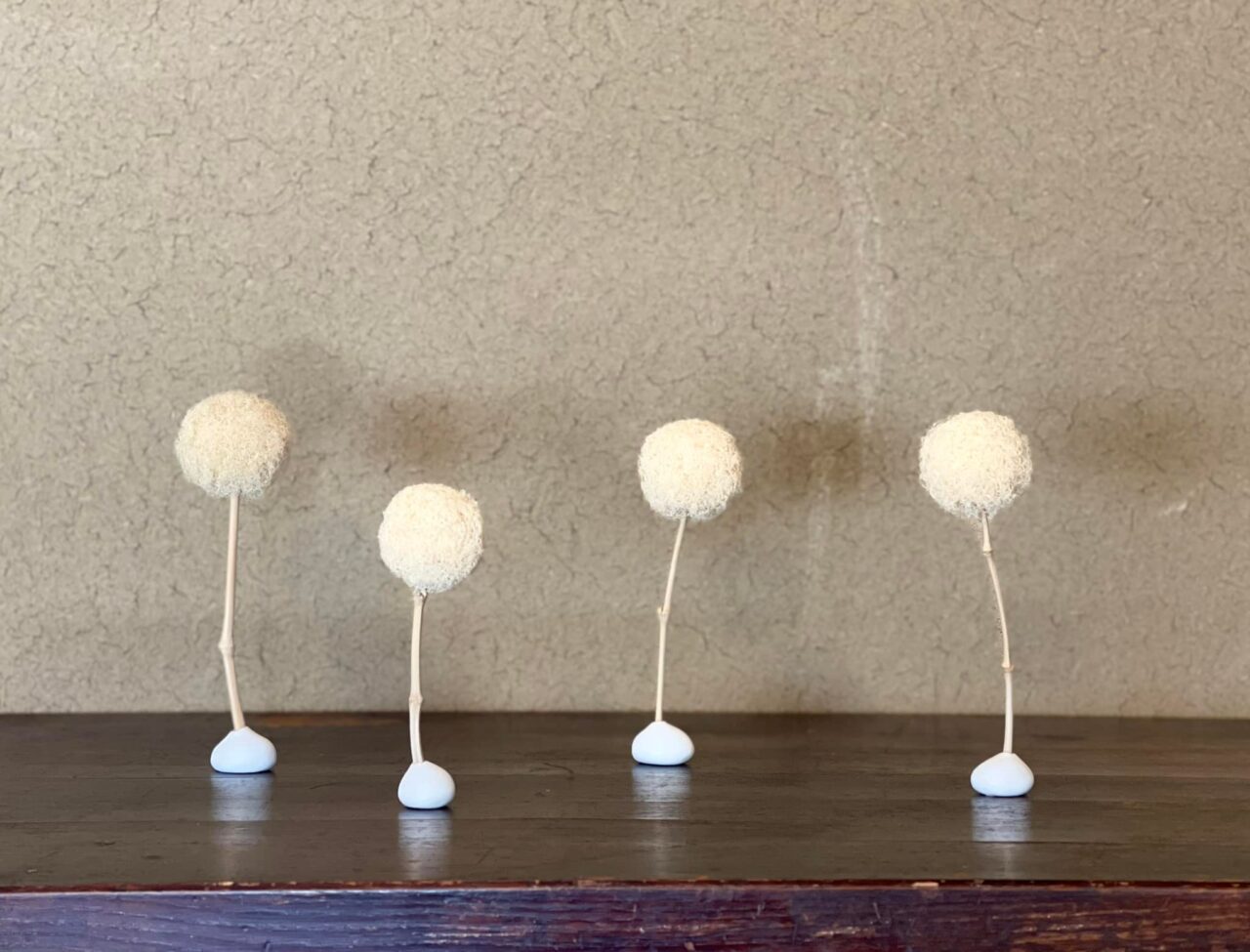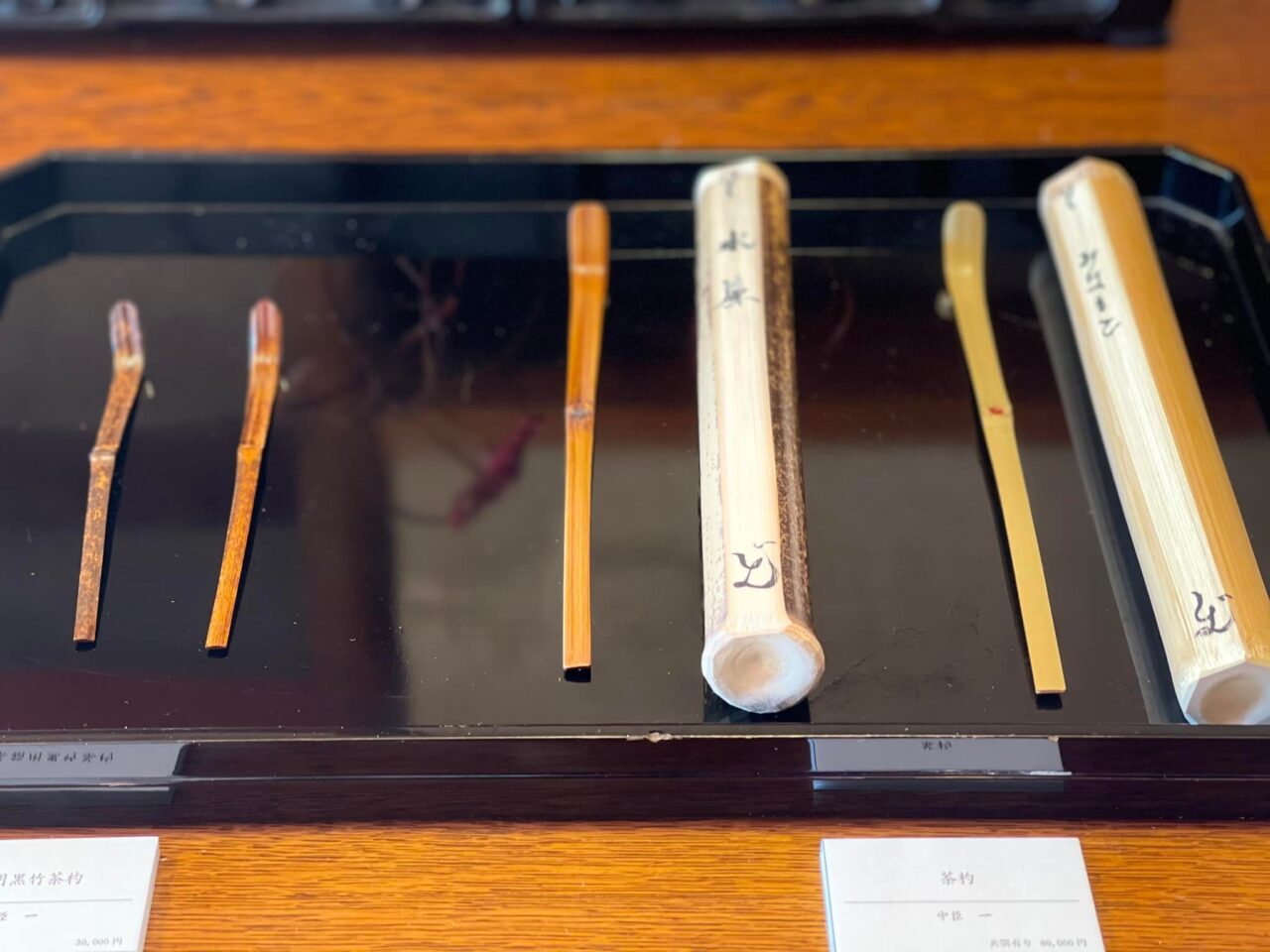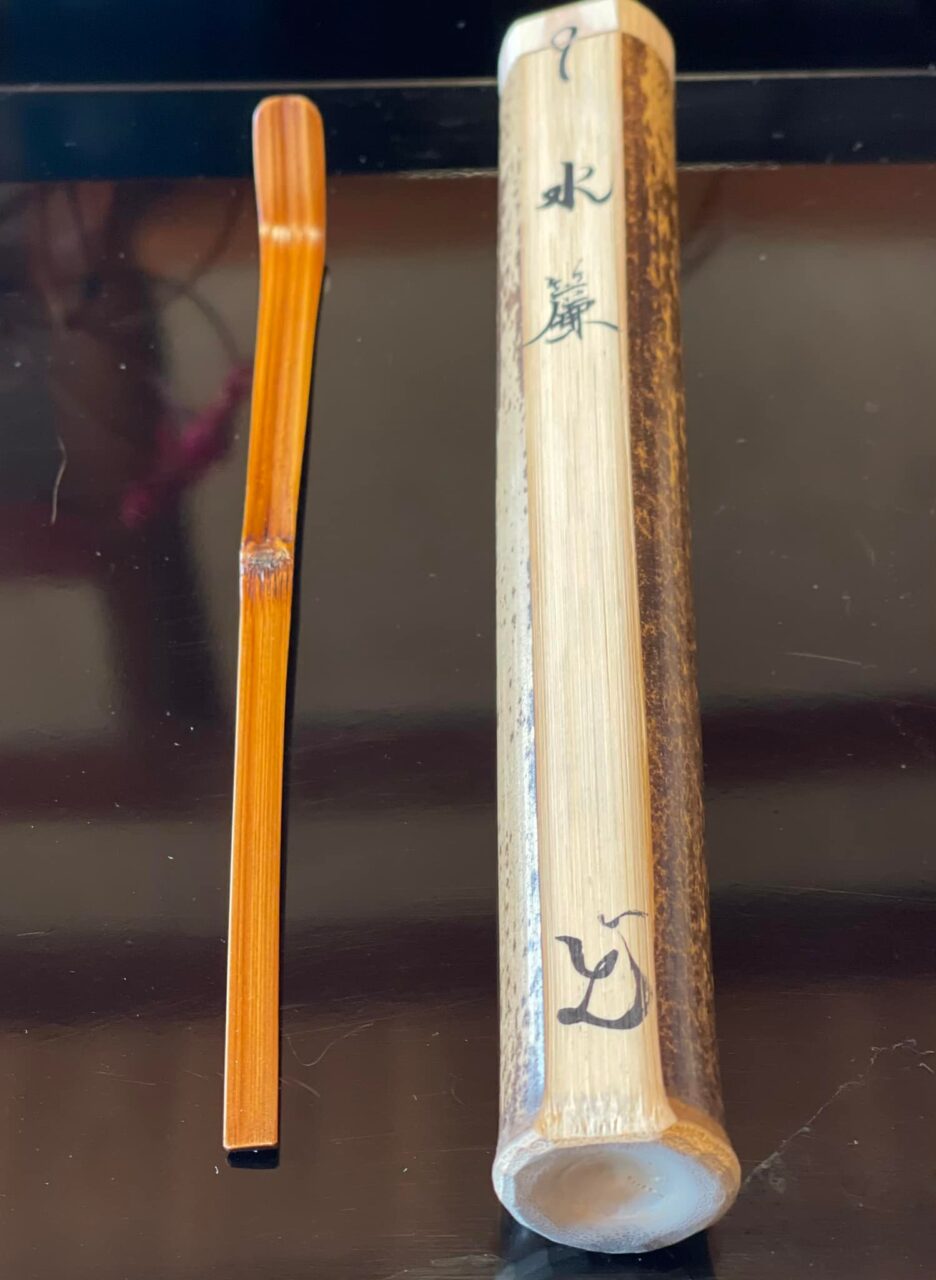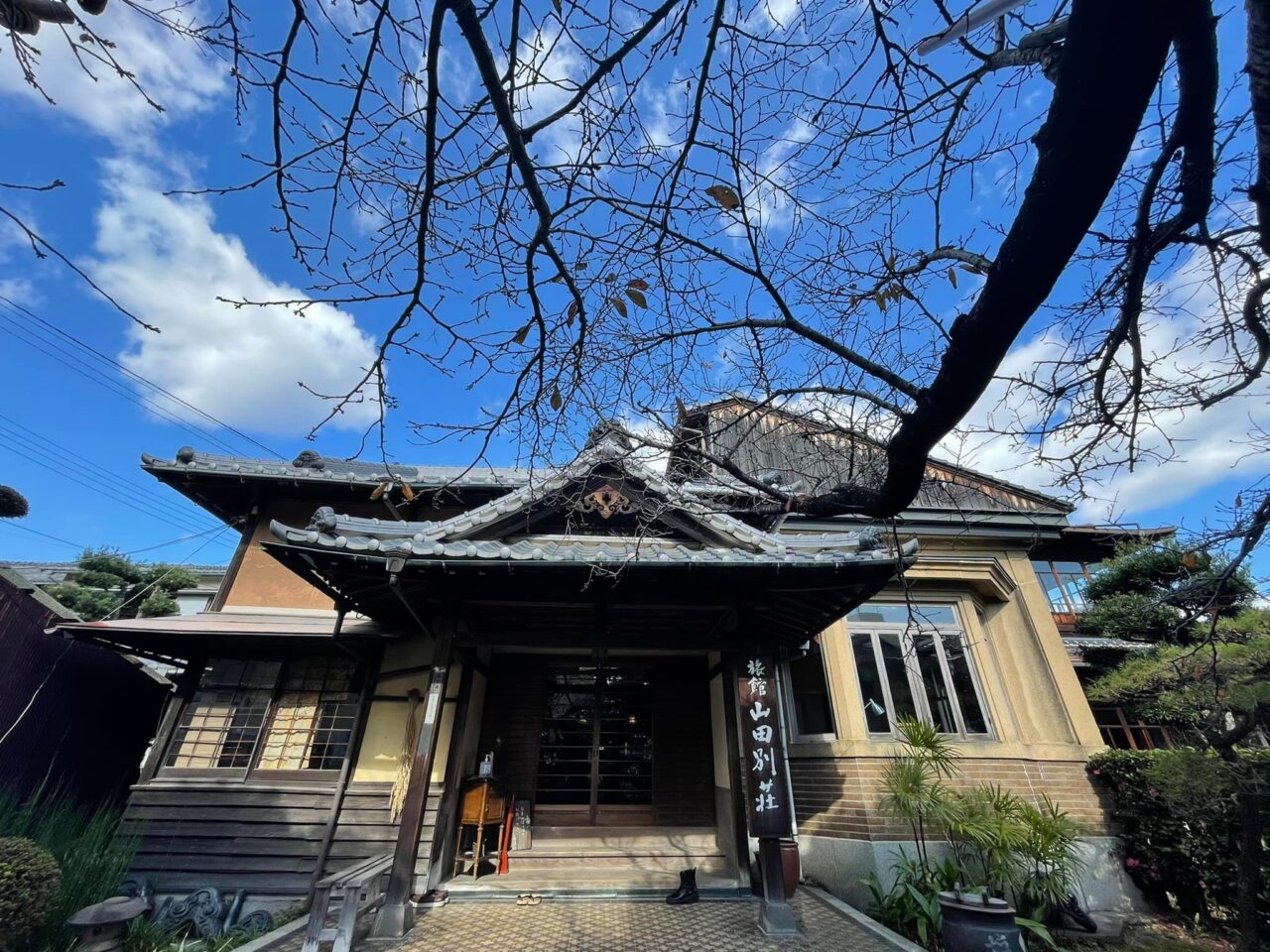 門司港美術工芸研究所展ROOTS
Mojiko Institute of Arts and Crafts ROOTS Exhibition
染色作家前田亮二と彫刻家森貴也の作品も展示されます。
〜主催者より〜〜〜〜
【展覧会のお知らせ】
現代美術の最前線で活躍する実力派作家から研究所の若手作家まで、力作揃いのボリューム満点の展示となっています。
入場無料ですので、ぜひご高覧よろしくお願い致します。
「門司港美術工芸研究所展ROOTS」
◎会期 2021年11月27日㈯~12月5日㈰
◎時間 10:00~17:00
◎会場 旧大阪商船2階 海峡ロマンホール
     福岡県北九州市門司区港町7-18
Ryoji Maeda, artist of dye, and Takaya Mori, a sculptor, are also guest artists at the exhibition.
〜From the organisers〜〜〜〜〜〜〜〜〜〜〜〜〜〜〜〜〜〜〜
Exhibition
We are pleased to announce the opening of a new exhibition at the gallery, which will feature works by artists from the forefront of contemporary art to young artists from the Institute.
Admission is free.
Mojiko Institute of Arts and Crafts ROOTS Exhibition
Dates: November 27th (Sat) - December 5th (Sun), 2021
Hours: 10:00-17:00
Venue: Kaikyo Roman Hall, 2nd Floor, Former Osaka Merchant Marine
7-18, Minato-cho, Moji-ku, Kitakyushu-city, Fukuoka, Japan
大分エコメッセージアート展
the Eco Message Art exhibition
竹藝家 中臣一と彫刻家 森貴也が、
大分市美術館の菅章館長からのお誘いをうけ
大分エコメッセージアート展に参加致します。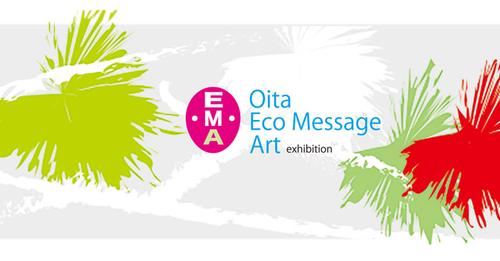 Bamboo artist Nakatomi Hajime and sculptor Mori Takaya will be exhibiting at the Eco Message Art exhibition.
http://www.e-obs.com/event/event/25202.html...
At: iichiko アトリウムプラザ